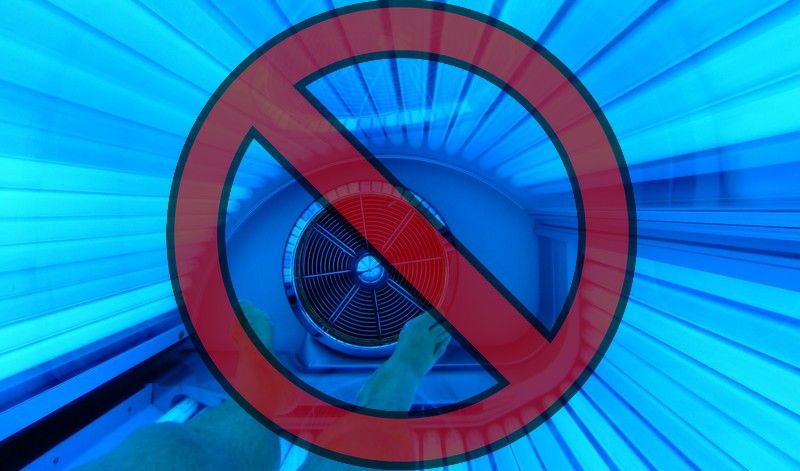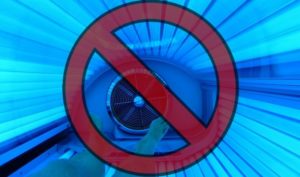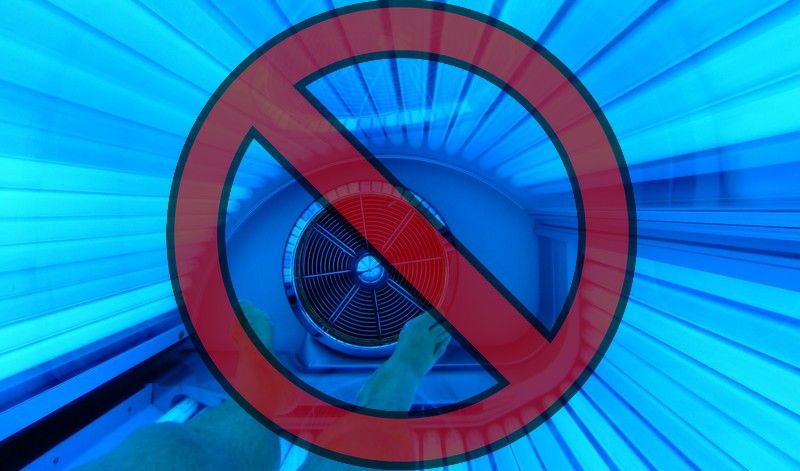 Recent press coverage around sunbeds in the UK has shown an alarming reaction to their use – with many people calling for them to be banned.
In February 2020, mainstream news outlets in the UK published a shocking report into the damaging effects of sunbeds, stating that up to 10 million skin cancer cases could be prevented with a ban.
It follows from frightening first-hand accounts of former sunbed users. In the most extreme cases, one former user claims she would use sunbeds for up to 30 minutes at a time, around four times a week. She developed melanoma in her ear, which led to the amputation of the whole ear and permanent deafness on one side.
How do sunbeds cause skin cancer?
Many UK salons use careful wording in their marketing to highlight the apparent benefits of sunbed use, such as top-ups of Vitamin D and acne cures. However, frightening statistics show that people who have used a sunbed could be up to 20 per cent more likely to develop melanoma (skin cancer).
According to Cancer Research UK, sunbeds emit both UVA and UVB radiation, both of which can penetrate the skin and damage the DNA in our skin cells. After enough damage and enough time, this DNA can start to build up, causing cells to grow out of control and lead to cancer.
Why is it so dangerous?
Part of the reason that sunbeds are so dangerous is that they build up damage gradually. Every time we use a sunbed, we are damaging our skin – not only by increasing our chances of cancer, but by ageing and wrinkling the skin.
Many users will not notice the damaging effects until it is too late. Contrary to popular belief, building up a tan will not provide protection prior to going on holiday. Likewise, sunbeds are just as damaging as that holiday sunshine. As Cancer Research UK puts it – there is no such thing as "healthy tanning".
This is a cause particularly close to the Tancream team's heart, as our co-founder Gillian Robson was diagnosed with melanoma herself. Today, we're proud to support many charities including Melanoma UK, MelanomaMe and York Against Cancer.
Are sunbeds banned anywhere else in the world?
The fight for a UK sunbed ban is gathering pace. The cause has support from politicians such as MP Pauline Latham, who called sunbeds "killing machines" and suffered from a skin cancer diagnosis in 2019.
During a 2019 speech in parliament, she noted that sunbed bans have already been put into place in other countries.
In 2009, Brazil became the first country in the world to ban the general use of sunbeds. They made one exception for prescribed medical use, but based their decision on findings from the International Agency for Research on Cancer.
Six years later, in January 2015, Australia followed suit. The nationwide ban followed a state ban in New South Wales the month prior, where highly publicised cases of skin cancer sparked outcry. A controversial move in May 2015 saw Iran adding sunbeds to a list of banned treatments for men, alongside tattoos and plucked eyebrows.
Will the UK follow suit?
At present, there is no planned UK legislation for the banning of sunbeds, but external pressures could spark change. Things moved in a positive direction in 2010 when the government announced the Sunbeds Regulations Act. Coming into force in April 2011, the act imposed strict bans on the use and promotion of sunbeds towards under-18s.
However, new statistics may cause politicians to revise this thinking. Since the 1990s, melanoma skin cancer rates have increased by 135 per cent in the UK. This is followed by a 101 per cent rise for UK females, and an even more frightening 182 per cent rise for males.
What's more, incidence rates are predicted to increase by seven per cent between now and 2035 – up to 32 cases per 100,000 people.
Pressure from external groups
In addition to the stats, the government may have to stand up and take notice of charities. In July 2018, Melanoma UK launched a petition for a ban on sunbeds. They say that skin cancer treatment will cost the NHS £465 million a year by 2025.
They're joined by organisations such as the World Health Organisation and dermatologists nationwide. A survey conducted by the British Skin Foundation revealed that 77 per cent of dermatologists want sunbeds banned.
A healthy alternative to sunbeds
According to the Sunbed Association, there are up to 4,000 tanning salons in the UK, with up to 10 per cent of Europe confessing to using them. Young people took up a huge proportion of this, though skin cancer has been deemed most dangerous for the over 70s.
As a healthy alternative, natural tan enhancing products are on the rise. A 2011 survey revealed that 42 per cent of UK women were now using self-tanning products.
At Tancream, we've taken this one step further – offering a streak-free, fragrance-free self-tan and moisturiser with built-in SPF. This product is far better to use for a number of reasons:
It provides the ultimate skin barrier – factor 50 with Ultra UVA 5-star High Sun Protection
It uses gradual self-tanning agents which build up a base tan over time, plus a bronze tint for that instant glow
It is streak-free and offers a colour perfector, giving an even skin tone all over the body and covering blemishes
It has moisturising properties which combat premature ageing – unlike sunbeds, which speed skin ageing up!
Join the cause
At Tancream, we're keen to promote the benefits of safe self-tanning without using UVB and UVA sun rays. You can get involved by avoiding sunbed use, signing the petition or even writing to your local MP – as well as investing in safe alternatives.
If you have any questions about how Tancream works, feel free to contact our team today.