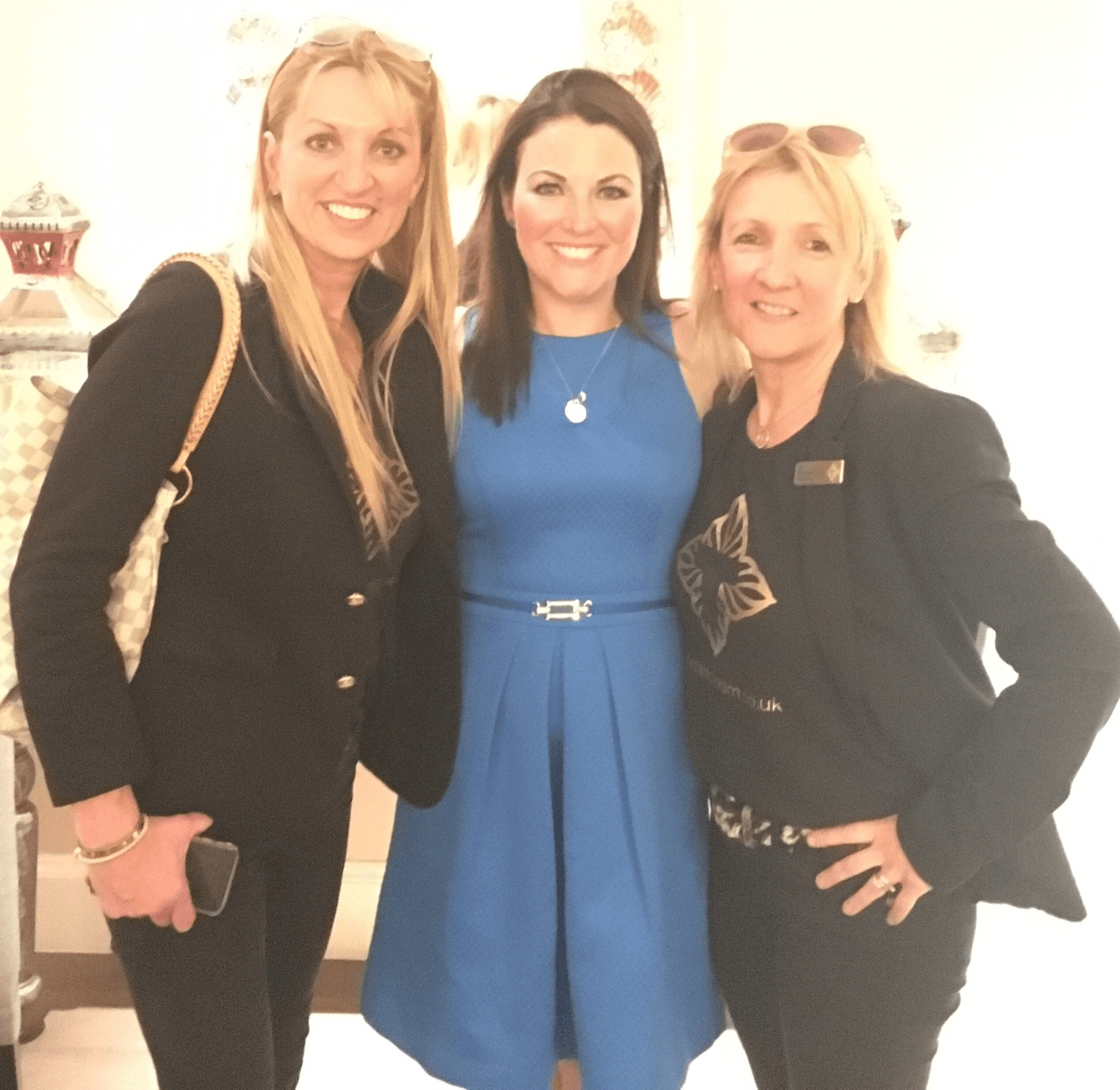 Tancream with Diana Jenner at Ham Yard Spa, AW17 Skincare Event
The 3 Rules of Bright Eyes & Plump Lips this Autumn from Beauty Therapist of the Year & European Treatment of Excellence 2018 Winner.
The two time winner of International Beauty Therapist of the Year, Diana Jenner hosted an Autumn Skincare event at Ham Yard's Soholistic Spa on Thursday, 14th September 2017. The event was attended by International Beauty, Fashion and Travel Editors, Public Relations, Industry Professionals and Hotel Guests.
Diana's skincare special focused on the three R's of skincare for the coming seasons:
• Refresh the skin by double cleansing twice daily for bright eyes and plump lips. Studies show 1/4 women only wash their face every 3 days.
• Relax and repair the skin at night to maximise the rejuvenation with the body's circadian rhythm. The Sleep Council states that nearly half of Britons get six hours of sleep or less a night.
• Restore the skin with hydration and antioxidants to prevent free radical damage, improve the skins barrier function and promote glowing skin.
Dermalogica launched PreCleanse Balm, their newest deep cleansing product. A balm-to-oil that melts away waterproof makeup, residual product build-up and environmental pollutants. Apply, Work Dry and Emulsify is the motto for a gentle thorough cleanse.
Goodie bags were sponsored by To Go Spa, Dermalogica and My Beauty and Go so guests could hydrate with macro-antioxidants, brighten and firm the eye area, and replenish lipids and plump the lip area. The founders of Tan Cream introduced their debut Self Tan with a sun protection factor 50, the only gradual tan with an spf on the marke
Diana Jenner with Tan Cream founders Gillian Robson and Katy Foxcroft
If you would like to watch the event, check out this video from an attendee https://flipagram.com/f/1FNbB49I8l8
For further information on the Dermalogica or To Go Spa product range please contact
Diana Jenner
Orchids Retreat
30 Broomfield Lane
Lymington
SO41 9DG
www.orchidsretreat.co.uk