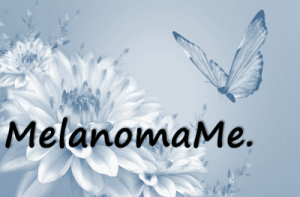 Team Tancream met with the MelanomaMe. Charity and their team on 17th August – what an inspirational team and very moving presentation. The work they do is voluntary but essential for the patients and families suffering with Melanoma skin cancer. Tancream and MelanomaMe. will now begin a partnership to help raise awareness of the importance of sun protection, early diagnosis and mole checks!
MelanomaMe. was founded as a result of Kerry's skin cancer story and the journey Elaine shared with her as her friend and colleague. It became evident that more support and counselling for both patients and carers were needed.
The reason for sharing Kerry's story is for a few reasons, one, to raise awareness and to show people that Melanomas are not always obvious. Two, to reaffirm the need for psychological support for patients and carers, from an organisation that truly understands the complexity and trauma involved in diagnosis and living with Melanoma.