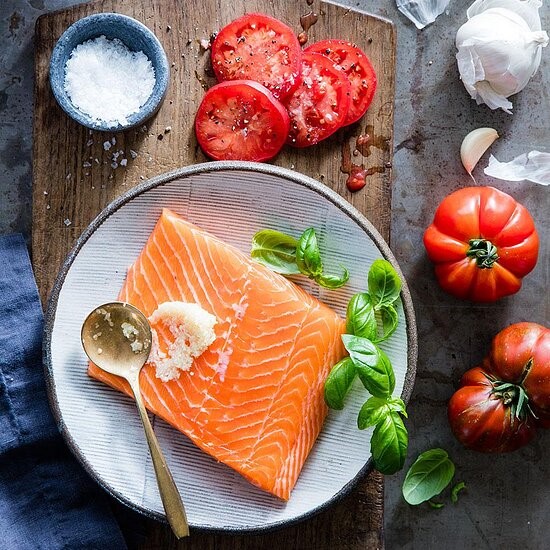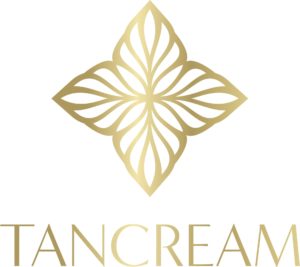 WE ARE WHAT WE EAT, DRINK & PUT ON OUR SKIN
Here are a few tasty ingredients for a quick & easy meal that will give you lots of the vitamins you need so you will always 'Look Healthy & Stay Healthy'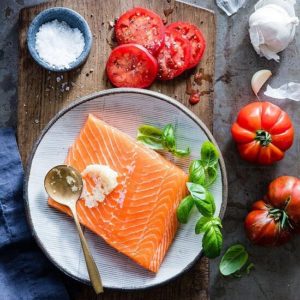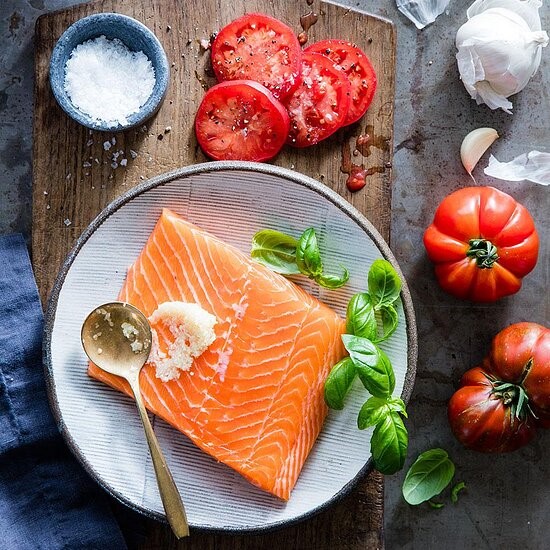 Salmon fillets – Vitamin D & Omega 3
Garlic – anti-inflammatory, strengthens immune system, cancer prevention
Olive Oil – change to Extra Virgin Olive Oil – Reduces risk of heart disease
Fresh Chopped Tomatoes – Vitamin C, Vitamin K
Finely Chopped Basil – Cleanses the skin from within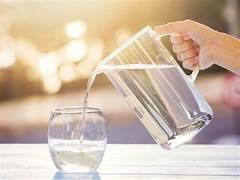 It is often recommended that you drink eight glasses of water per day. Here are some well researched facts about the health benefits of drinking water regularly.
Top 10 reasons for drinking water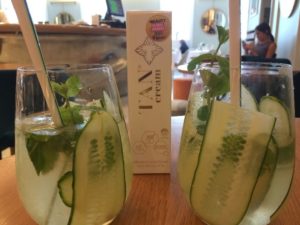 However, it is also widely believed that infusing water with fresh fruit and vegetables also has health benefits. Popular combinations are: Cucumber & mint or Lemon & ginger for detox and weight loss. It is also believed to aid digestion, boost immune system and is good for the skin!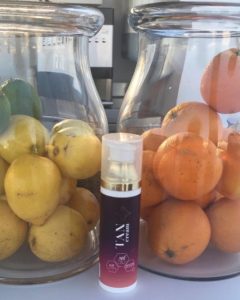 Applying sun cream to protect your skin from UV rays will give you the best defence against premature ageing and skin pigmentation. If you apply Tancream every day, your skin will have a gradual natural glow whilst allowing your skin to breathe and is full of anti-oxidants and anti-inflammatory ingredients and enriched with conditioners to give a velvet soft finish.
Tancream ingredients:
Aqua, Dibutyl Adipate, Butyl Methoxydibenzoylmethane, Ethylhexyl Methoxycinnamate, Diethylamino Hydroxybenzoyl Hexyl Benzoate, Dihydroxyacetone, C12-15 Alkyl Benzoate, Distearyldimonium Chloride, Butylene Glycol, Octocrylene, Caramel, Troxerutin, Cetearyl Alcohol, Phenoxyethanol, Caprylic/Capric Triglyceride, Lecithin, Ethylhexylglycerin, Disodium EDTA, Sodium Hydroxide, Bis-PEG/PPG-20/5 PEG/PPG-20/5 Dimethicone, Methoxy PEG/PPG-25/4 Dimethicone.
A blend of Organic Sunscreens, Anti-oxidants, Anti-inflammatory, Anti-Ageing
Getting the best out of your skin from the outside-in!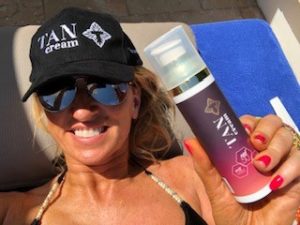 Follow us @tancreamworld
https://uk.jooble.org/