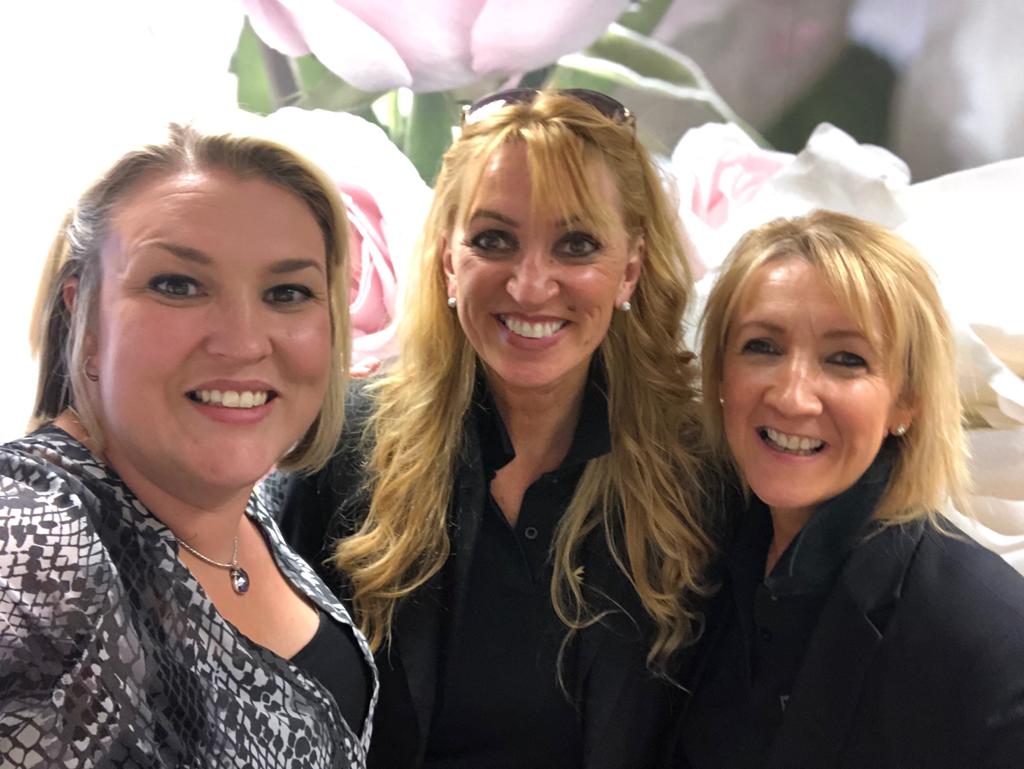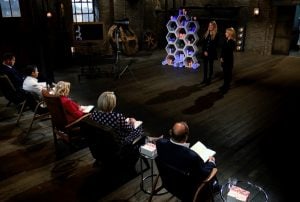 What may look like 10 minutes of footage actually comprises two hours of interrogation – just ask the Tancream team.
Founders Gillian Robson and Katy Foxcroft appeared on Dragons' Den in summer 2019, two years after founding their luxury self-tanning skincare product. Their aim was simple: to secure a £75,000 investment in exchange for a 10 per cent stake in the business.
What is it really like in the Dragons' Den studio?
"What you see on television is nothing compared to what goes on in the studio," says Katy Foxcroft, who heads up business development. "We were in there for two hours fielding their questions."
Said questions were no easy task for the dynamic duo, who faced a grilling over their branding and price point. In particular, luxury fashion tycoon Touker Suleyman had concerns over the product packaging, while tech entrepreneur Peter Jones had some issues with the pricing.
The interview was no match for Gillian and Katy's quick thinking, however. In response to the dragons' concerns over pricing, they offered a detailed insight into the quality of the product. Specifically, with its premium range ingredients, combined with a unique formula that blends two formerly incompatible products, Tancream sits firmly within the luxury skincare market.
Winning over the team
Gillian and Katy's pitch was supported by a live demonstration of Tancream's sun protection qualities. With the help of two models – one wearing the tan lotion and one without – they demonstrated the strength of the sun protection as soon as it was applied.
This live demonstration was enough to convince Deborah Meaden and newcomer Sara Davies to try it themselves. Under UV lighting, they could immediately see the sun protection benefits, displayed by dark patches on the screen. Craft supply company founder Sara was particularly impressed, noting how she herself had experienced serious damage to her skin in the past.
A triple threat
Bowled over by the uniqueness of the product and the ladies' bubbly personalities, three dragons stepped up to offer the pair their investment. First up was Sara Davies, who was keen to push the product on television, with an offer of £75,000 for 40 per cent equity.
Next was Peter Jones, who saw the potential for Tancream to go global. He undercut the newcomer's offer with a 25 per cent offer. However, on his tail was Touker Suleyman who, on the proviso of a few branding changes, made the ladies an offer.
Mr Suleyman offered just half of the money in exchange for 12.5 per cent of the business and suggested that Mrs Davies match his offer.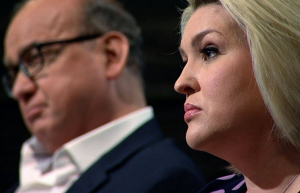 The decision
Astounded by their feedback, Gillian and Katy opted for the joint proposal and walked away with a £75,000 investment.
Since appearing on Dragons' Den, Tancream has gone from strength to strength. It's won multiple awards and appeared in the national press, from The Telegraph to Cosmo.
None of this would have been possible without the dragons – but this is just the beginning.