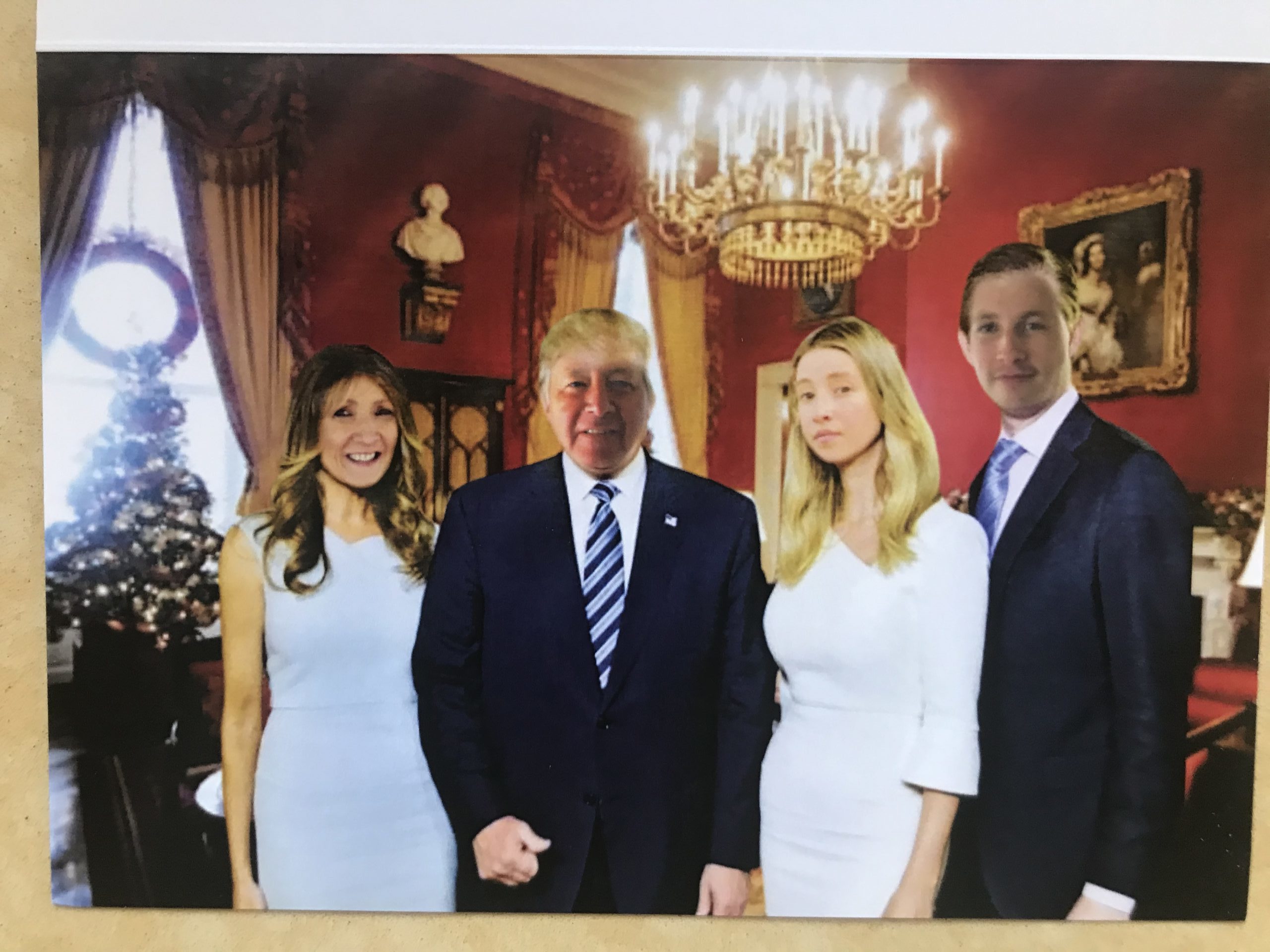 Is it me?…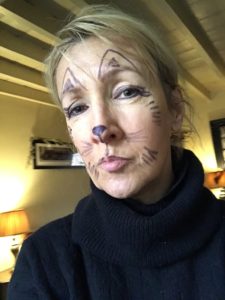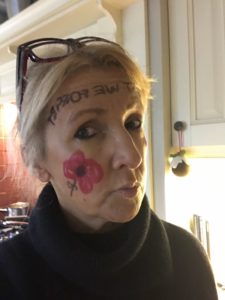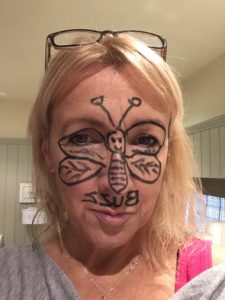 Just an average day in lockdown #2… my way of cheering up the zoom meets, the house of bored teens and coping with a mid life crisis (yes buzz is spelt backwards due to being applied in the mirror :))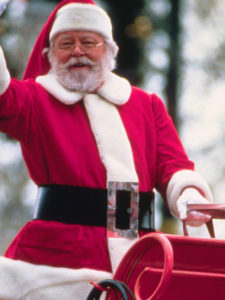 I've sparked a debate with family and friends about winking… no winking is acceptable! All winks are inappropriate, sleazy or slimey! Obvioulsy, if you're playing the game "Wink Murder", it is allowed… other than that, totally unacceptable! Winking should be banned. So after this debate,  I have now single handedly ruined our favourite family Xmas movie… Miracle on 34th Street. Even seeing Richard Attenborough as Santa Claus winking has made us all cry out in horror…. sorry everyone!!!
What's in my basket…?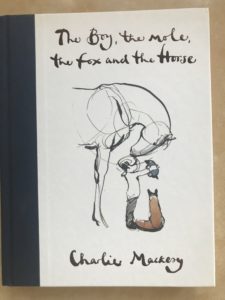 At the risk of ruining everyone's Secret Santa gifts this year… Every family should have a copy for times of loss, sorrow or just 2020! If you open this book at a random page and read the message… it will lift the spirit. Phrases like…
keeps everything in perspective. Thank you Charlie!
The new me!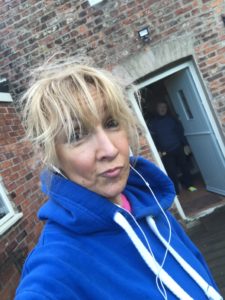 I'm manifesting the Joe Wicks mantra "I exercise to feel good, not look good"! I have gone from lying flat on my back with excruciating sciatica to walking everyday, running (debatable) twice a week and Pilates with my lovely friend Naomi via zoom (when I remember to log on!) I've been able to reduce the meds which is great, but now I have no excuse for my lunacy and insanity!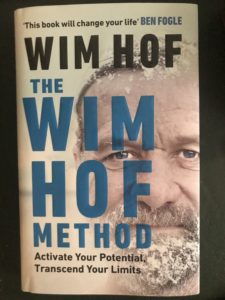 So this is interesting. Wim Hof has managed to clinically prove that ice cold experiences are actually healthy for you (providing you don't die of hypothermia). I'm currently experimenting by turning the shower to cold and seeing how long I can stand under the freezing water. It's getting longer and longer but I haven't noticed any magic improvements healthwise! My experiment is still very new so I'll let you know! Perhaps it may become my new obsession?!
What's on my list…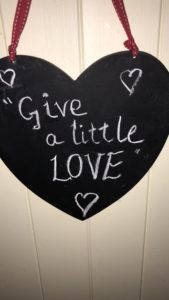 I'm afraid, this year, we have decided no presents – we are following the John Lewis advert just "Give a little love"! After all, that's all we need in life (and good health, and money!)
I don't really want anything… I mean, I'd love to have what every girl wants – straight white teeth and a thigh gap! These two things are beyond Santa's capabilities sadly.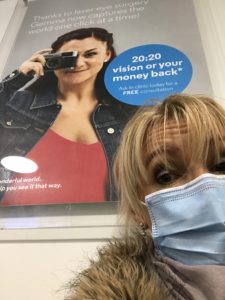 Turns out the advert for laser eye surgery… *From £599 per eye… is only if you already have 20/20 vision… After an hour long consultation and eye test – My husband was quoted £7000 and my daughter £5000!! Wowzers! I'll stick to searching all over the house to find my reading specs thank you or finding 3 pairs on my head…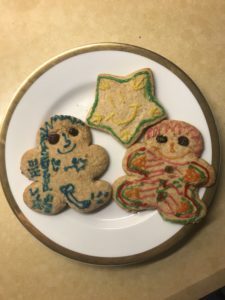 When your children are definitely too old to decorate gingerbread men but do it anyway.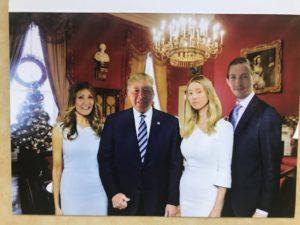 Foxcroft Xmas Card 2020
It's probably gone straight in the bin in some people's houses as it's uncannily like the real thing!
Merry Christmas!
xxxx