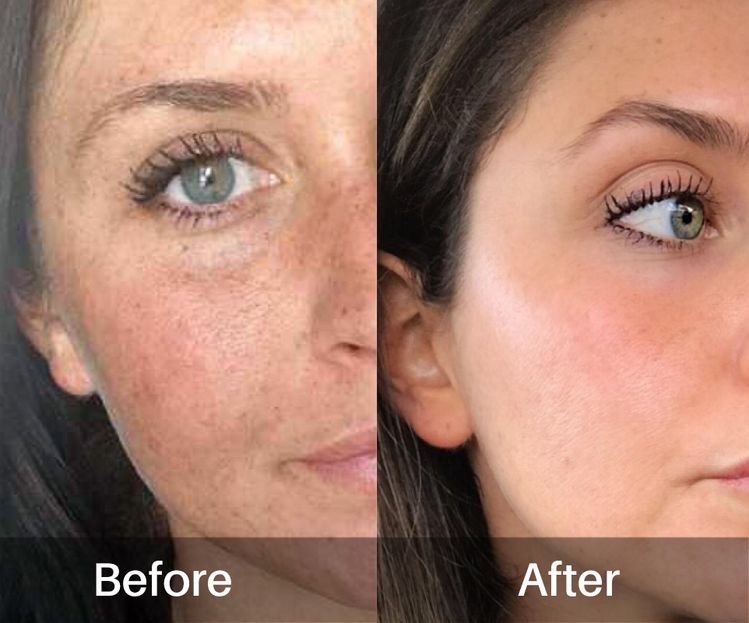 TANCREAM & DIFFERENT SKIN CONDITIONS
Wearing SPF50 daily is so important for most skin issues as the UV rays flare up & enhance them. That's where Tancream comes in handy as your daily morning moisturiser as its not just an SPF50 it has a 5 star UVA sun protection in there so its gives you the best defence.  It has an instant bronzer that evens out the skin tone and a natural gradual self tan that leaves you with a healthy glow. It also has a very hydrating moisturiser which leaves your skin silky smooth.
We have had some great reviews from people with different skin issues…
Rosacea
The sun causes a flare-up of rosacea so dermatologists recommend wearing  SPF every day even on cloudy days. We have had great reviews from people with different skin issues using Tancream as it evens out the skin tone & reduces the redness.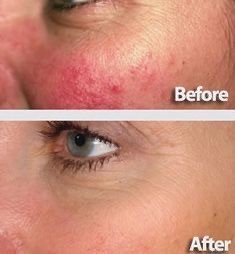 Thank you Elaine for a lovely review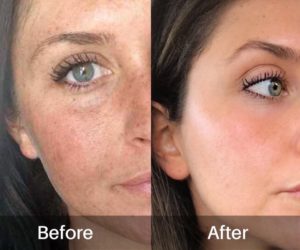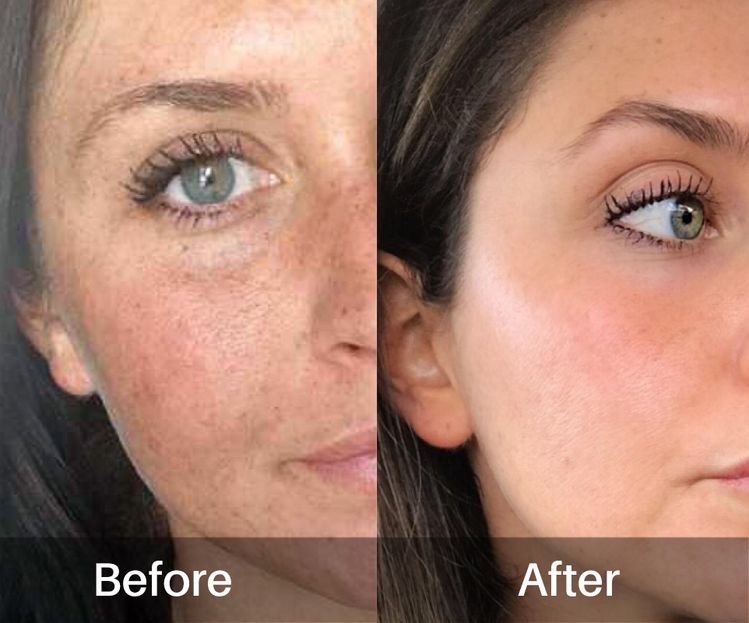 " I have been using Tancream for 3 day's now and I'm so happy with the results already.  I suffer with really bad hyperpigmentation and rosacea, my face varies from pale white to really dark and finding a foundation has always been a nightmare. The summer months have always been the worse as it brings my pigment out. I use SPF 50 all year round because of my condition, but I can't believe the difference Tancream has made to me already. It evens out all my different skin tones, I already feel less anxious about people looking at me and I know it's going to get even better the longer I use it. My neck has always been white which makes my chest and face look worse, it's already evened it all out, even the redness around my nose too. I'm so happy to have found this product so wanted to say thank you."
Hyperpigmentation
This is when the skin has darker patches caused from excess melanin which you get from the sun.  These include age/sun-spots & melasma. This can be linked to hormonal changes in the body or other types can occur after an injury or skin inflammation such as cuts, burns or acne which can occur anywhere on your body. To avoid it or prevent it getting worse, sun protection is vitally important.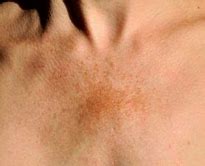 "I suffer from dark pigmentation on my face. I normally have to wear a lot of foundation to cover it. I'm also very self conscious about it. Tried Tancream after reading a great review and I'm more than impressed. It's amazing. So easy to put on, no odour, no sticky feeling and the result is fantastic. First time in years my skin has not been clogged up with make-up plus the added protection of factor 50 sunscreen. I'm so happy" 
Claire Morse
Lupus – is a chronic auto-immune condition that can cause inflammation throughout the body, this causes photosensitivity which means they are sensitive to sunlight & UV radiation so it is important to always wear SPF.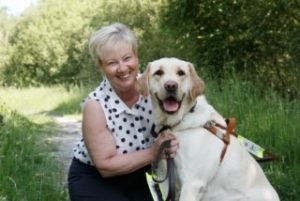 "I have lupus and connective tissue disease and like many other sufferers of these conditions I found the sunlight caused a flare of symptoms. One of the symptoms I got was a prominent red rash on my neck every time I went out in sunlight with my neck exposed.
Additionally, like many lupus sufferers I was put on a medication called Azathioprine or Imuran and it is essential to protect your skin from exposure to sunlight when on it.
I was miserable at being covered up with clothing or high UV protection products because I used to look and feel much better with a nice tan.
When I discovered Tancream I was really delighted… I got the high protection from the sunlight I needed plus a really nice colour – my rash has completely gone as a result of using Tancream and I know other lupus sufferers would love to know about it."
Kim, Ireland
Vitiligo
Vitiligo is a long term skin condition that causes patchy pigmented skin which often originates on areas exposed to the sun, so it is important to wear SPF every day. Unprotected vitiligo skin is highly likely to burn quickly as it does not contain melanin. Sun exposure might stimulate the vitiligo to spread in some people.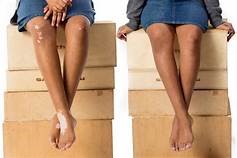 "Tancream has given my daughter the confidence to go out without tights – as a nurse I have tried everything for her but Tancream is just amazing it not only gives her sun protection but it evens out her skin tone as well, she is now using it every day as a daily face & body moisturiser – its great to see her love the skin she's in.
Thank you for developing such a fabulous product."
Jane, North Yorkshire
Eczema & Dermatitis
Eczema is sometimes called atopic dermatitis, which is the most common form. 'Atopic' refers to an allergy, people with eczema often have allergies or asthma along with itchy red skin.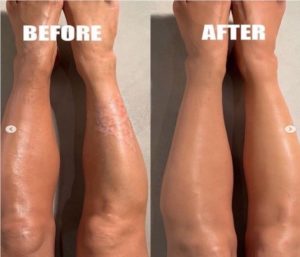 "I was a bit apprehensive to try yet another product but a friend had recommended Tancream to me that has the same skin issue as me.  I applied it to my legs & even with just one application I could see the difference then after two I loved it. In fact it not only evened out my skin tone, it took away a lot of redness & itching. I'm hooked & now use it every day, all over my body even on my face. It has given me so much confidence I even wore shorts in the UK which I've never done before".
Jo,  Norfolk
For more information about Tancream,
please follow us on social media